On New Year's Eve 1929, the American writer Clifford Bradshaw arrives in Berlin on the lookout for inspiration for his new novel. He has enough money to rent a room in a simple guesthouse at Berlin's Nollendorfplatz. He spends the night in one of those wild and exciting haunts of Berlin's nightlife: the Kit Kat Klub.
In the libertine, relaxed atmosphere of the club, Cliff meets the English nightclub singer Sally Bowles. She's looking for a room, he's looking to achieve his life's goal, and the next day she has moved in with him – despite his misgivings.
The amiable fruit merchant Herr Schultz lives in the guesthouse with them. He likes to spoil the landlady Miss Schneider with rare delicacies in the form of exotic fruit. Just as their delicate bond blooms into an engagement, the Jewish Schultz encounters the hostility of the nascent Nazi movement for the first time. Helpless and fearful, Miss Schneider makes a momentous decision regarding her imminent wedding.
Cliff looks in dismay at the rise of fascism in Berlin. He decides to leave Berlin with Sally. But for her, life is just a stage in a cabaret, too exciting and glamorous to accommodate any interest in politics. Where will the adventure lead for everyone in the end?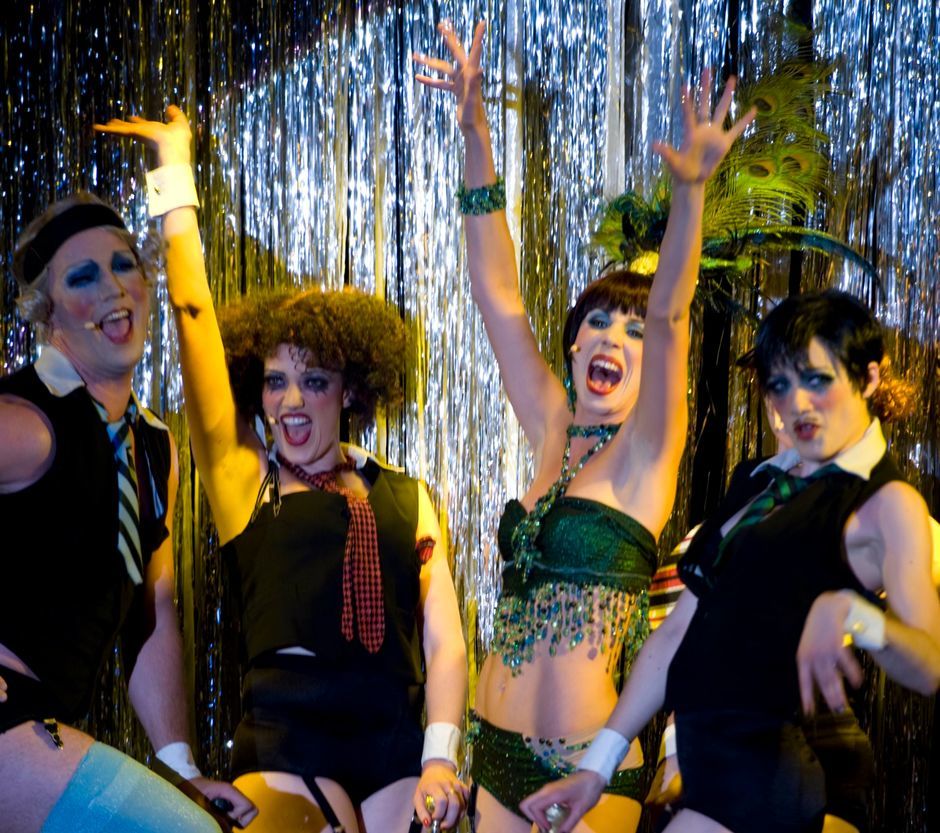 ---
Director and choreographer: Vincent Paterson
Musical Director of the premiere: Adam Benzwi
Associate for Vincent Paterson: Mette Berggreen
Script by Joe Masteroff – based on the play I Am a Camera by John van Druten adapted from the stories of Christopher Isherwood
Music by John Kander – Lyrics by Fred Ebb – German by Robert Gilbert